Book a tour
Our School
Hillcrest Progressive School serves families in North York, in the greenbelt of Hoggs Hollow. We offer an enriched academic curriculum in a warm, inclusive setting for children between the ages of 18 months and five years.
Our beautiful pre-school has all the resources needed to spark our students' imaginations, promote their growing sense of independence, and nurture their innate sense of wonder and curiosity.
Because every new experience sparks new learning in preschool children, we have created classrooms that are ideal settings for learning, socializing, and growth. Our programs cover all the elements of early childhood education – literacy, pre-mathematics, social sciences, science, and art.
Our children learn about our Jewish heritage and other global cultures, exploring values and practices in meaningful and joyous ways. They develop a deep understanding of their heritage through songs and education about the various holidays and traditions.
We firmly believe that a strong sense of self-worth is the cornerstone of all cognitive learning, so our teachers — all certified educators — cultivate that sense by celebrating each child's unique creativity and strengths.
Our approach to integrated learning is informed by best educational practices, innovation, and creativity. We adhere to the principles of Developmentally Appropriate Practice (DAP), a framework in which educators optimize children's learning and development by encouraging them to construct knowledge rather than simply take in information. Teachers meet young children where they are developmentally, both individually and as part of a group. This helps each child meet challenging but achievable learning goals.
We look forward to meeting you and answering your questions about Hillcrest.
---
Our Mission
Hillcrest strives to develop lifelong learners with our progressive inquiry-based style of teaching, focused on promoting curiosity, inclusivity, and self-awareness.
Hillcrest Progressive School is a non-profit preschool whose mission is to provide a nurturing environment where children can grow and thrive emotionally, cognitively, and physically. We're dedicated to delivering excellent childcare that meets and exceeds all licensing regulations.
The formative years of early childhood are critical, so we are committed to treating each child as a seed to be protected and nurtured. We provide each one with the tools needed to transition to elementary school: Competence in working with words and numbers, reasoning, and decision-making skills.
We're dedicated to teaching our children how to socialize and to providing them with the skills they will need to explore the world independently. We do this while, at the same time, introducing them to Jewish values such as Tikkun Olam (repairing the world); the importance of mutual respect, kindness, empathy, and commitment to social justice and inclusivity.
Our children are cherished members of Hillcrest Progressive School, and we are committed to treating them that way.
---
"Education is not to be viewed as something like filling a vessel with water but, rather, assisting a flower to grow in its own way."
~Bertrand Russell
Our Vision
To ignite in our children the love of learning.
Our educational approach is guided by our recognition and respect for the unique qualities of each child. We know that each child has his or her unique needs, interests and passions. Our children are viewed as collaborators: they are competent, curious, inquisitive, unique, and creative. Each child who enters the school becomes a cherished member of Hillcrest Progressive School.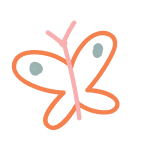 ---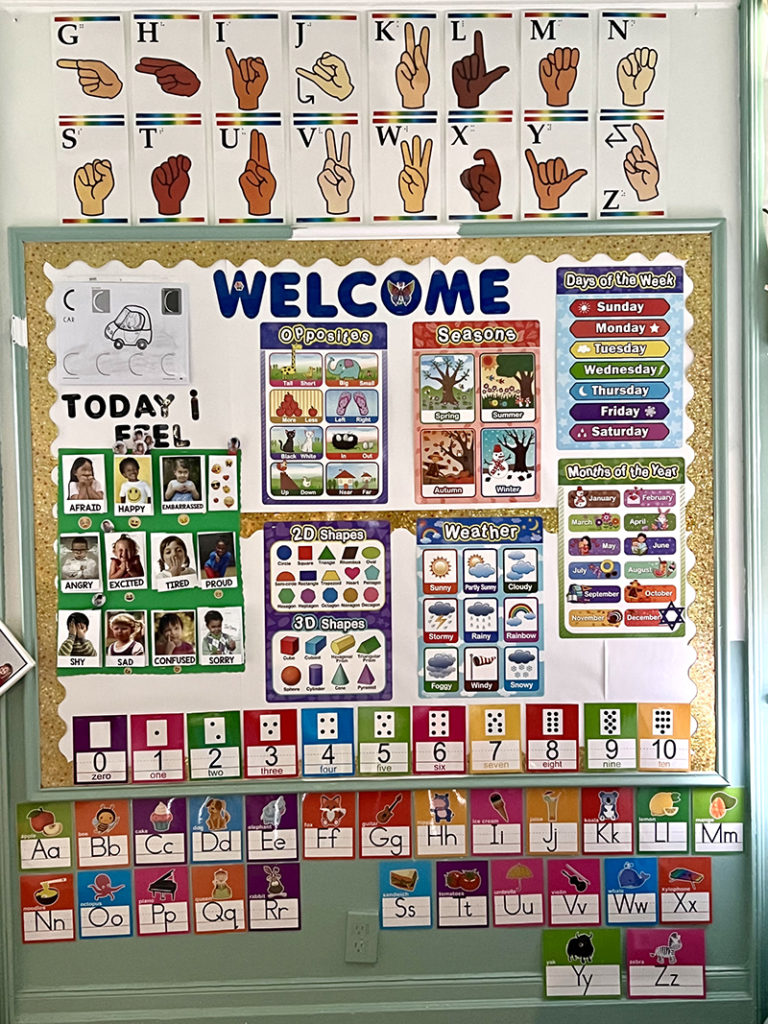 Our teachers engage children in activities focused on relationships and sparking curiosity.
Our Curriculum
At Hillcrest Progressive School, we provide an enriched learning experience that facilitates intellectual, social, and emotional growth.
Because children learn by doing, we encourage them to express themselves and explore their environments through words, actions, drawing, painting, and playing as well other activities such as drama and music. This fosters their intellectual development.
We also help them learn to communicate effectively and become independent by introducing them to activities that emphasize critical thinking and problem-solving.
In the fall of 2022, we relaunched our Before and After School care, along with extensive extracurricular programming. Our engaging, unique classes are thoughtfully designed to meet children's developmental needs, extend their thinking and socialization skills, and expose them to varied creative and sensory experiences.
We invite you to come to our building for a tour that includes a visit to our playground and an introduction to our dedicated teachers and specialists. You can reach us by email at info@hillcrestschool.ca or by phone: 416-489-8355
---
The Importance of Preschool
It's important to invest in early childhood education because, when children are very young, they are like sponges. Every word they learn and experience they have helps shape them as individuals. There is no greater impact on a person's development than his or her experience in early childhood.
When children are exposed to a warm and nurturing learning environment, they develop a love of learning and education. They also develop the ability to work with others and recognize the importance of diversity and inclusion. By developing these skills, they build confidence and self-esteem.
The early childhood educators at Hillcrest are trained to identify areas where a child needs extra support, and are able to create helpful activities and programs.
---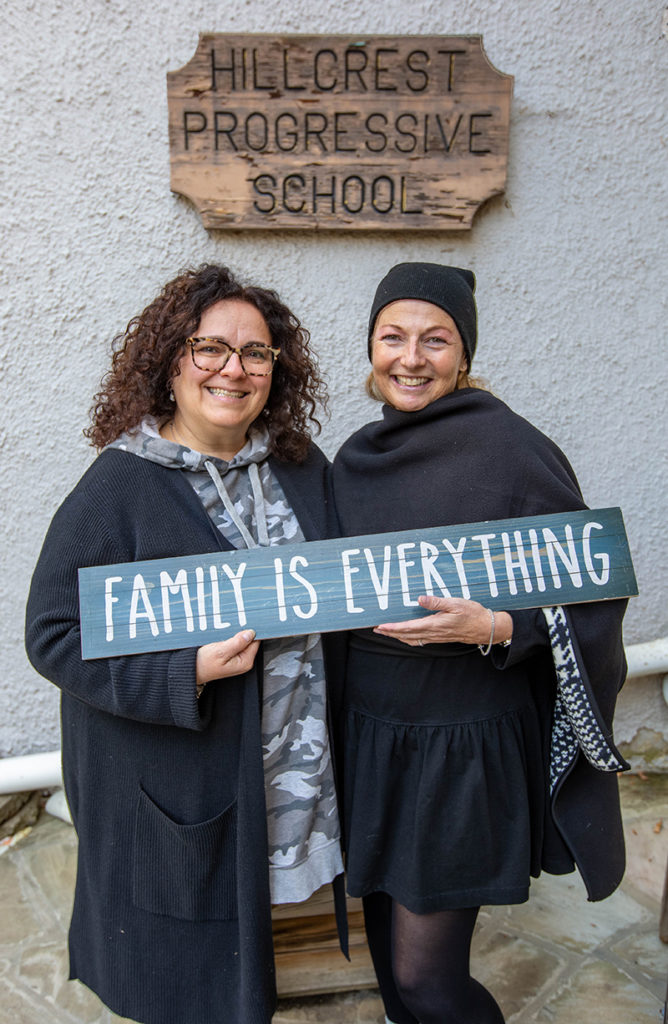 Why Choose Hillcrest Progressive School?
A safe and nurturing environment fostered by a dedicated, experienced and professional staff.
A thoughtfully designed, progressive curriculum that is skills-based, child-centered, and teacher-framed, truly focused on the individual needs and interests of each child.
High teacher to student ratio in each classroom with a carefully chosen, hand-selected team.
Clear goals and expectations for each classroom grounded in a framework of self-individualization.
Jewish values, traditions, culture and holidays incorporated into the curriculum.
Warm, welcoming and vibrant community of families that form lasting relationships.
Specialty classes including Hebrew, French, Music and Movement, Sports, STEM, outdoor programming, and more!
Proactive and constant communication between parents and teachers/administrators.
---
Dear Team Hillcrest,
Thank you for an incredible summer! You have taken amazing care of our kiddos and personally I have seen P grow more and more into the incredible person he's meant to be. It takes really special humans to take care of children and love them as their own. You have really made these kid's summer and are just amazing! Thank you so much from the bottom of our hearts!
Love, P, M and H
---
Dear Mrs. M and Mrs. W,
Where to even begin? Because of you, I was able to send H to school every single day during a very stressful and difficult time. Because of you, I was able to feel at ease that he was being cared for and safe. Because of you, I was able to keep my family safe. Because of you, H has grown so much more than I could have ever imagined. Thank you for making him feel safe and loved and teaching him so much. I truly cannot thank you enough from the bottom of my heart for everything you have done this year. Every morning you greeted us with warmth and smiles and I left the school with a warm heart knowing my boy was being well taken care of. There aren't enough words to express how amazing you are and how lucky we feel to have had such a wonderful year because of YOU!! You put so much at risk to come to school every single day for OUR kids showing them what true superheroes look like. Thank you for everything, you will always hold a special place in my heart.
Love, T and P
---
Dear K,
On the eve of J last day at camp, J and I just want to thank you for showing him such an incredible summer. He had the most amazing time at camp. Your program and staff are truly outstanding. We are so grateful he could spend the whole summer with you.
As a child J age, I went to Hillcrest school and camp. I have only a few memories, but it holds a very special place in my heart and it means a lot to me that now J will feel the same.
L, D and J
---
Dear K,
I was hoping to catch you at pick-up yesterday but unfortunately missed you. I wanted to send a quick note to thank you for running a fun and enriching summer camp program. This was J first camp experience and there is. No question he absolutely loved it. The six Zebra staff were so wonderful – incredibly caring and patient (!) with J, yourself included! We truly appreciate everything. I think J will likely be too old to return next summer but we hope to send his sister E who is turning 2 in October.
We wish you all the best,
Fondly E, J and J