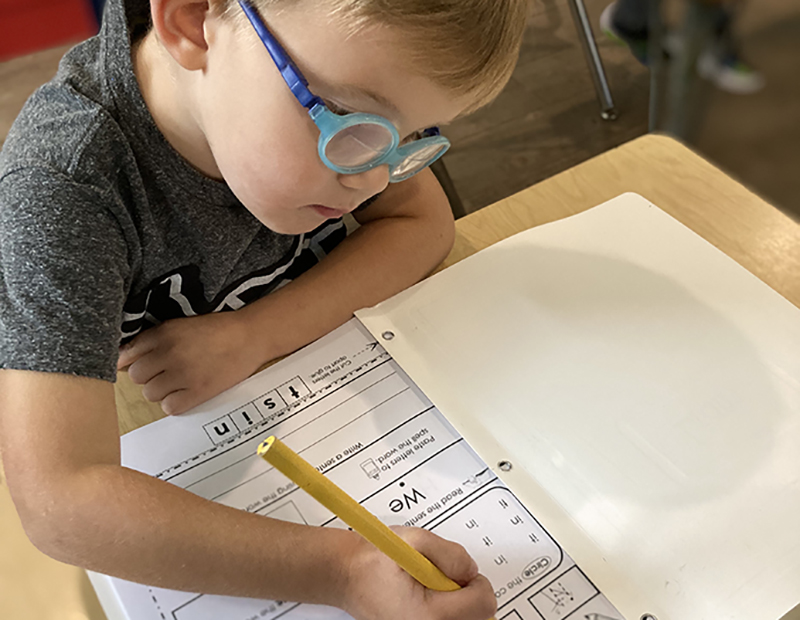 This preschool program features themes that relate to a child's life, interests and surroundings. Students learn Literacy, Math, and critical thinking skills through their daily hands on experiences. Specialists meet with students regularly, to teach Hebrew, French, Music, Art, Literature, and Physical Education.
Overview of daily activities
8:45am – 9:45am: Drop-off and outdoor play
9:45am – 10:30am: Snack and morning message
10:30am – 12.00pm: Junior Kindergarten children participate in a learning circle where they are introduced to core subjects. This takes place in a sensory-rich classroom, where children can learn through hands on experiences.
12:00pm – 12:30pm: Lunch
12:30pm – 1:00pm: Free play
1:00pm – 1:30pm: Story time or theme related activities
1:30pm – 2:30pm: Specialty programming that is aimed at expanding students' knowledge and encouraging cognitive development, it includes Drama, Music, yoga, sports, Hebrew, French and Library Studies.
2:30pm – 2:45pm: Snack
2:45pm – 3.30pm: Outdoor play and pickup
** Snack includes nutritious items such as fresh fruit and vegetables, multi-grain products and healthy proteins. All snacks and lunch options are overseen by a registered dietician and follow the new Ontario Health Guide. Menus are sent out to parents monthly.
** Sample daily schedules are subject to change