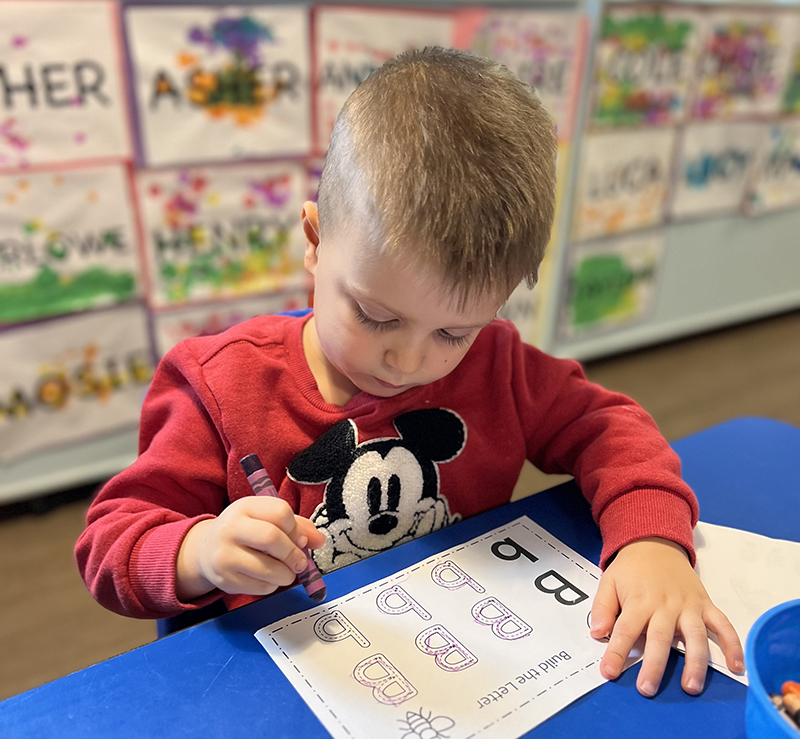 Our classes introduce preschool children to the world around them and include both centre-based activities and reading circles that promote cognitive development. In a supportive environment, children learn language and math skills, and enjoy sensory experiences. We give children the chance to explore, interact with others and think critically.
We know that each child learns at their own pace and in their own way
Morning
8:45am – 9:00am: Dropoff
9:15am – 9:45am: Snack and washroom routine
9:45am – 10:45am: Learning circle, morning message and learning activities that feature hands on experiences to promote all aspects of childhood development
10:45am – 11:30am: Specialty programming. This can include free play or programs such as sports, Music, Drama, library, Hebrew and the exploration of Jewish culture.
11:30am – 12:00pm: Lunch and washroom routine
12:00pm – 12:30pm: Outdoor play that promotes social skills
12:30pm – Pickup
Full Day
12:00pm – 12:30pm: Lunch and washroom routine
12:30pm – 1:00pm: Story time
1:00pm – 2:00pm: Nap and or quiet activities
2:00pm – 2:30pm: Snack and washroom routine
2:30pm – 3:30pm: Afternoon activities which can include: science activities such as making slime or a volcano and then letting it erupt, using loose parts to create 'masterpieces' or building upon a story by creating puppets or 3D art. This is followed by outdoor play.
3:30pm: Pick up
** Snack includes nutritious items such as fresh fruit and vegetables, multi-grain products and healthy proteins. All snacks and lunch options are overseen by a registered dietician and follow the new Ontario Health Guide. Menus are sent out to parents monthly.
** Sample daily schedules are subject to change