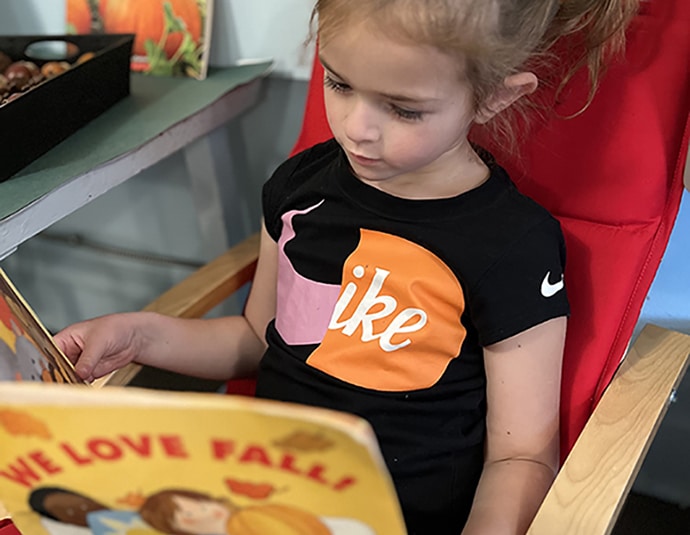 In this preschool program, we ensure a seamless transition from junior to senior kindergarten. The school day becomes formalized in preparation for Grade 1. Our curriculum accommodates learning styles in a supportive environment and ensures that students are engaged and curious about the topics studied.
Ensuring every student's formative years are rich and rewarding
Overview of Daily activities
8:45am – 9:45am: Drop-off and outdoor play
9:45am – 10:15am: Snack
10:15am – 11:30am: Learning Circle: calendar and story time using technology
11:30am – 12:00pm: Literacy, Math, Science and a guided reading program
12:00pm – 12:30pm: Lunch
12:30pm – 1:00pm: Free play
1:00pm – 1:30pm: Quiet reading time
1:30pm – 2:30pm: Specialty programming. It is designed to expand students' knowledge and facilitate cognitive development. Activities include Drama, Music, yoga, sports, Hebrew, French and Library Studies.
2:30pm – 2:45pm: Snack
2:45pm – 3:30pm: Outdoor play
3:30pm: Pickup
** Snack includes nutritious items such as fresh fruit and vegetables, multi-grain products and healthy proteins. All snacks and lunch options are overseen by a registered dietician and follow the new Ontario Health Guide. Menus are sent out to parents monthly.
** Sample daily schedules subject to change